Print Multiple web pages and print multiple websites at once --

Do you have a number of web pages or websites that you need to archive? Perhaps you want to print a number of different pages at once, or perhaps something like real estate listings, but you don't want to manually have to go to each and every single website, just to make a simple printout? If this is the case, then this software is for you! Using this software, you can easily print off multiple website/webpages all at once! Using this software:
Save Time! Save a list of common webpags that you want, and then whenever you want to print off the list, simply load the list of websites into the software!
Easy to use! You simply point and click! Add one website, or add many websites, automatically at once! Plus, extract additional HTML links with ease, with the HTML link button!
Plus much more!
Try out this software now for free, see how easy it is to print off multiple web pages and print off multiple websites all at once!



You can order by credit card, Phone/Fax, Mail, PayPal or purchase orders!

Purchase it now! Only $29.95 U.S. for a limited time!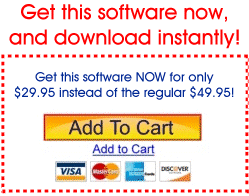 Tutorial Video! (Click to View)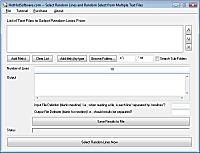 Click above for a larger screenshot!
Click here to read testimonials!
Win online sweepstakes! Click for more details...!